Hyundai Tournament of Champions – 1st PGA Fantasy 2015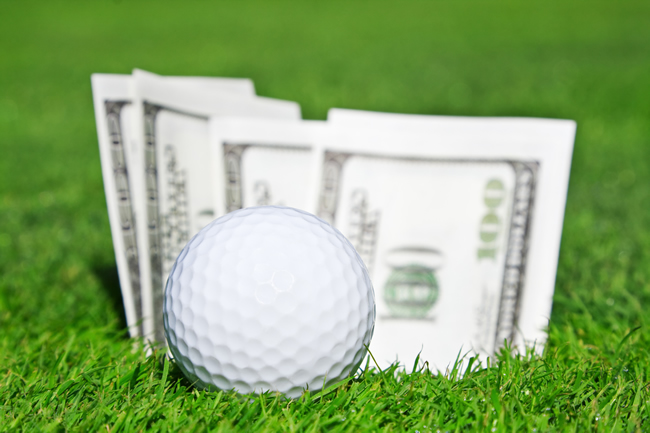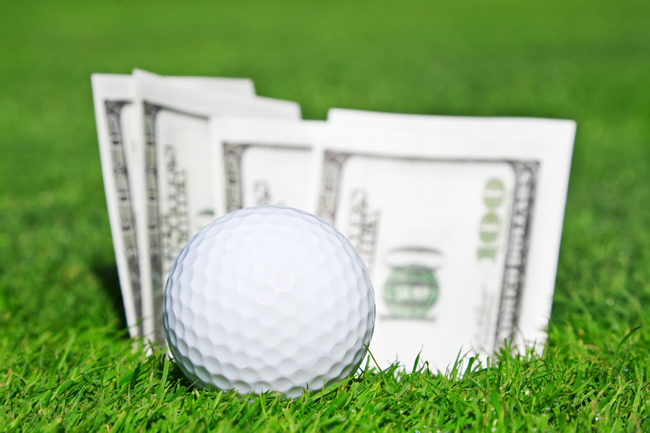 The first event of 2015 on the PGA tour takes place in Hawaii this week, bringing together 34 winners from 2014. Although no longer the season opener, this is the first tournament back after a 7 week break and all the players will want to get 2015 off to a great start with a win. Zach Johnson won the event last year and returns to defend against a stellar field featuring Bubba Watson, Matt Kuchar, Fedex Cup champ Billy Horschel and Jason Day.
This week is a tough one for Daily Fantasy Sports players, as there is no real form guide to go on. Previous form at the course is always useful, but not knowing if a player over indulged during the holiday period, or if they were busy working on their game can make a seemingly good or bad pick exactly the opposite. However, everyone is in the same boat, so we'll try as usual to pick players that offer value and will give you an edge.
This tournament has a Friday start this year and is timed to finish on Monday prior to the College Football Playoff final – making Monday a great day for all sports fans!
Eight picks & Sleepers For PGA Hyundai Tourney of Champions
As always you can find me playing the weekly fantasy contests at DraftKings.
Join me in the $2 PGA Chipshot
for the most fun you can have on $2 this weekend. Contests lock early Thursday mornings so get your line-ups in on Wednesday evening.
Bubba Watson – Watson ended 2013 at 28th in the World Ranking and looked like a player who lacked confidence. This all changed last year with an early win in the Northern Trust Open that give him a boost and he carried that form into Augusta where he claimed his second green jacket. Watson also won the WCG HSBC Championship at the end of the year, showing that he retained form throughout the year. Although a high salary player, it would be no surprise if Watson won this week, in a tournament he finished tied 4th two years ago in his last appearance here.
Jason Day – Many experts considered 2014 would be Jason Day's year, and they looked like they were going to be proved right when he won the WGC Matchplay event early in the year. However, Day had a year that was wracked by injury and he only played in 16 events all year long. When he did play he played well – 8 of those 16 events seeing top ten finishes, and you can bet Jason Day is raring to go this week.
Patrick Reed – Reed had a strange year in 2014 that started off with a win at the WGC Cadillac Championship. His comments afterwards where he started he was a 'top 5 player' backfired and he went on an awful run. However he turned this around in the latter part of the year and was the standout player for the US in the Ryder Cup. He starts the year with a career high world ranking of 23, and will be full of confidence (when isn't he full of confidence?) this week.
Chris Kirk – Kirk really came to the fore during the Fedex Cup playoffs at the back end of the last season and was engaged in a real battle with eventual winner Billy Horschel. Kirk is another player on the rise with a world ranking of 20 and will look to start the year in the same way he ended the previous one.
Russell Henley – Henley played in this tournament last year and finished 27th of 30, however he had finished the previous year poorly with a series of missed cuts and poor finishes. The end of 2014 saw Henley finish in the top ten in three of his final events and is pushing for a world ranking in the top 50 (currently 52nd) which will see him gain a spot at the Masters.
Geoff Ogilvy – At one point last year it looked this US Open winner's career was on a terminal slide – dropping outside the top 200 in the world. Then out of nowhere he won the Barracuda Championship, a huge surprise as he had no form going into the tournament. He then finished 2nd in the Deutsche Bank Championship and finished the year back in the top 100 of the world. This is a tournament where Ogilvy has had great success having won back to back in 2009/2010, so he will welcome a return to familiar winning surroundings.
Brendon Todd (sleeper) – Todd is a very consistent player on the PGA tour, making the cut 24 times in 28 events. Last year saw him gain his first win on the PGA tour in the Byron Nelson championship which qualified him for this event and for a low salary this week I think Todd will put in another solid performance and in these small field events, it wouldn't be a huge surprise if a consistent player like Todd made some waves this week.
Tim Clark (sleeper) – Tim Clark is an up and down player who can be very good or very bad, and at the end of last year he was going through a 'good' phase. A win at the Canadian Open qualified him for this event and he finished the year with a 2nd place in the WGC HSBC Champions event and 7th in the Nedbank golf challenge. If he carries on with this form he could be a live contender this week.
Good Reads
Fantasy Golf Strategy
Eight useful stats for fantasy PGA
Fantasy Golf Scoring Chart
Vegas Odds