How To Create A Winning Golf Lineup
Like espresso, fantasy golf is an acquired taste. It's not as popular as
football
and baseball at places like DraftKings. But once you catch the bug, it almost feels like an addiction.
There aren't many DFS sites that offer weekly fantasy PGA events. But DraftKings does. It's already one of my favorite places to play fantasy sports, so it's natural for me to recommend that you check it out for golf. Among the thousands of football, baseball, basketball and hockey events hosted every year, you'll find a huge list of PGA events.
As with any fantasy sport, your success in golf depends on your draft acumen. Your strategy for building your squad will make or break your chances to win a healthy chunk of the prize pool.
That's what we're going to talk about today. I'm going to give you a blueprint for putting together a daily fantasy PGA roster that maximizes your odds of winning a payout.
If you've never played weekly fantasy golf, you're missing out on a lot of fun and a ton of opportunity. Not convinced? Take a look at what's currently going on at DraftKings…
Know The Daily Fantasy Site's Golf Scoring System
Just because your golfers are performing well in terms of their overall PGA standings doesn't mean they're earning you the fantasy points you'll need to beat your competition. Keep these points in mind when playing at DraftKings:
– birdies and eagles are good
– bogies and double-bogies are bad
– a 3-birdie streak will earn you a bonus
– a bogey-free round will earn you a bonus
– your players' positions at the end of the tournament will have a major effect on your roster's final score.
– see this fantasy golf scoring chart.
Of those rules, the first one is the most important. Even if your squad is racking up bogies, you can still do well if they're also racking up plenty of birdies and eagles. Remember that when you're drafting players.
Make Certain Your Roster Makes The Cut
If you're not a golf fan, you may be unfamiliar with "the cut." After two rounds, the golfers in 70th place or better advance to the next round. They make the cut. The golfers in 71st place of worse are eliminated.
The cut is part of nearly every PGA event. You can't escape it.
The worst thing you can do is draft players who don't make the cut. If they're eliminated, you'll miss out on all the points they might have earned you during the third and fourth rounds of the tournament.
You're not necessarily out of the running if a single member of your squad fails to make the cut. But if 3 or 4 of your players get eliminated, you can kiss your chances of winning a cash payout goodbye.
The takeaway: look up each player's cut percentage over his last 20 or 30 tournaments before adding him to your roster.
Are The Golfers On Your "Short List" Burnt Out?
A typical PGA Tour includes 40 events. Few golfers participate in all of them. They can pick and choose the events they want to play in, with the number usually falling between 20 and 30. Some of the big-time pros, such as Tiger and Phil Mickelson, will often play as few as 15.
The more events a golfer participates in, the more tired he'll become as the season progresses. That's important. The more tired he is, the less likely he'll finish near the top of the field.
Before you add a player to your squad, review his schedule. How many tournaments has he played in this season? If he has participated in 25 events and it's early July, he may be feeling the grind to the point that it negatively impacts his performance.
Be Sure Your Roster Has Enjoyed Ample Rest
Just like football and basketball players need time to rest between games, so too do golfers between tournaments. What they do on the green may look easy when you're watching them from your couch. But the mental focus required of them to make their shots takes a toll. Doing it week after week can wear golfers down.
They need rest to perform well.
Don't draft players who have been competing in back-to-back tournaments for weeks on end. They may be running on fumes.
On the other hand, fade golfers who have been MIA from the tour for the last month or two. They're probably going to be a bit rusty.
Fantasy Golf: What's Form Got To Do With It?
When you hear fantasy golf enthusiasts talk about form, they're usually referring to one of two things: how a player has performed on a specific course or how he has played in recent events. Both aspects are crucial to take into account whenever you compete in a weekly fantasy golf event.
A player's past performance on a given course (referred to as "course form") can reveal whether he's bound to do well or poorly during an upcoming event. For example, suppose Bubba Watson usually finishes in the top 10 when he plays at Augusta National (home of The Masters). If you're betting on that event, you'd probably want him on your roster. On the other hand, if he typically has trouble on the course, you'd want to avoid him.
A player's past performance in recent weeks (referred to as "current form") should likewise inform your draft decisions. The most important thing to remember is that golfers tend to do well when they're doing well. They benefit from their momentum. A player who has competed in 4 recent tournaments and finished 23rd, 20th, 14th and 10th – i.e. his standings are trending north – is a surer bet than a player who has finished 10th, 14th, 20th and 23rd.
Whether it's confidence or something else, it's a mistake to ignore it. Bottom line: follow the momentum.
Check Vegas Odds Before You Roster Players
This shouldn't come as a surprise. Reviewing Vegas odds is an important part of playing daily fantasy golf just like it is with fantasy football, basketball and baseball.
Oddsmakers take into account a huge variety of factors when they create lines. By doing so, they handle a lot of the heavy lifting for you (that's not an excuse to ignore doing your own research, by the way).
It only takes a few moments to check Vegas odds on upcoming PGA events. Get into the habit. The odds can give you great insight into which golfers are expected to perform well.
Latest Updates On Fantasy Golf Promotions At DraftKings
There are millions of dollars up for grabs in fantasy PGA tournaments at DraftKings. To start, the site is currently hosting its Fantasy Golf Millionaire Maker. It's your chance to turn a $20 entry fee into a $1 million 1st place payout.
You can gain entry into the tournament without even paying the $20 buy-in. DraftKings is hosting a large number of satellites through August 12th with buy-ins as low as $0.25.
You can also take part in DK's King of the Hill golf tournament. Weekly qualifiers give you a shot to compete in head-to-heads for a $5,000 payout. Knock the existing king off the hill and you'll win a tidy sum of cash in addition to bragging rights!
On September 4th, select fantasy golf fans will descend on Boston to watch their favorite players compete in the Deutsche Bank Championship at TPC Boston. It's all part of DraftKings' Fantasy Golf $600,000 World Championship, the first live event of its kind. The first place winner will receive $200,000 along with an unforgettable, on-the-green experience. Qualifiers are taking place through August 20th.
Those 3 tournaments are in addition to the thousands of other fantasy golf events being hosted by DraftKings. Winning a payout isn't as difficult as you might think. Here's how to build a squad that finishes at the top of the field.
A Few Last Notes About DraftKings Fantasy Golf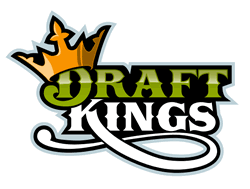 In other one-day fantasy sports, a popular draft strategy is to use a studs-and-scrubs approach. You spend big to pick up a few household names and fill out the rest of your roster with low-salary value plays.
That strategy doesn't work well in weekly fantasy golf. Why? Because of the cut. You need as many of your players as possible to make the cut after the first two rounds. Scrubs stand a good chance of getting eliminated, which will severely hamper your score.
Although the golf season is well under way, it's long. It doesn't end until October. That means there's plenty of opportunity left at DraftKings. Just keep in mind that you need to lock down your squads early Thursday, and you'll stick with them until the tournaments are over on Sunday.
There's a lot of money at stake in fantasy golf at
DraftKings
! If you don't have an account at the site, there's no better time to register. Get a free ticket into the weekly $3 GPP tournament with your first deposit.
More Awesome Content