This is a review of playing fantasy golf at Victiv. Victiv came on the daily fantasy sports scene during the 2014 NFL season and quickly earned a reputation of a legit, customer focused DFS site. This review will focus on playing fantasy golf at Victiv, which is the first game I tried there.
Short answer, I really liked Victiv before they were purchased by PokerStars parent company Amaya and re-branded to DraftStars.
I no longer play here or am allowed to. Most of the U.S.A is not eligible to play here. Small games, not much to offer anymore.
Long answer below.
Updated 2/11/16
Official website: www.victiv.com
100% Legal – No players or people physically located in Arizona, Louisiana, Montana and Washington not allowed for real money
Parent company = Ruckus Gaming, LLC.
Location Austin, TX
Bonus: 100% to $1,000
No promo code needed
Victiv (www.Victiv.com) Initial Thoughts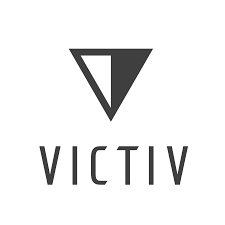 I had been hearing about Victiv in some of the forums I frequent. They were getting some strong praise from players for their level of customer service, promotions and community interaction. They also have a pretty cool new player promo called 'beat the Victron' where you get to play fantasy sports against their computer. If you win the heads up match you win $5. A lot of people win. A lot. You get three tries to beat him so it literally is a way to start grinding a bankroll from nothing. Perfect for those who wanted to play daily fantasy sports but could not or would not make a deposit at all, and for those who are cautious of any new daily fantasy site.
Victiv is small. I mean small small. I am used to Draftkings and Fanduel who have thousands of players (hundreds of thousands actually). This is a small group of people. As of now, there are 449 people in the PGA freeroll with $1k up for grabs.
Playing Fantasy PGA Golf at Victiv
Let's take how the fantasy pga works at Victiv. Check the site for official rules, but here is my recap:
Roster:
7 Players – $50k Salary Cap
Draft 7 golfers. Only the top 5 count.
That means that if 2 of your golfers blow up you can still count on the other 5 to hold the line and play for you. I like this feature already.
Scoring Points
Double Eagle: 15
Hole-In-One: 14
Eagle: 9
Birdie: 5
Par: 2
Bogey: -1
Double Bogey +: -4
Playoff winner: 5
That's it. No points for finish position at all. Interesting. I will see how this plays out.
Player Pricing
Top players ~$12,000
Cheapest player ~ $2500
The pricing looks pretty good so far. It will be interesting to see how it plays out.
After 6 months of watching Victiv's fantasy golf product they are investing in growing this side of their business. It makes sense as it is nearly a year long season and tournaments run each and every week. With industry leader DraftKings offering million dollar prize pools on the big weeks it brings attention to their golf product as well.
Drafting A Team
Victiv Golf Strategy
You want the best 5 golfers to score points for you. You want par-breakers. I will have to tinker with some strategies here but my off the cuff thoughts are:
Conservative strategy – Pick 7 golfers who are likely to make the cut. 5 will make it and you will probably have a pretty decent score overall with maybe a few of the 7 doing really well.
Risky strategy – Pick 5 strong golfers and 2 scrubs. Go for the all in or fold strategy hoping all 5 of your golfers crush it and your 2 scrubs you don't care about, you just used them to afford the horses on your team.
You do not care about how golfers finish. You want golfers who make the cut and break par. If they blow up a few holes, then no biggie if they were in early finish positions. The most you can lose per hole is 4 points and that is for a double bogey or worse.
Victiv.com Golf Final Thoughts
It looks like Victiv.com may turn into a very decent daily fantasy sports site after all. They are currently giving away up to $30 free to new users who sign up now and 'beat the victron'. If you want to get your toes wet, they have a PGA freeroll for this week that all you have to do is register an account and start playing.
Visit
www.victiv.com
and take advantage of a $30 FREE no deposit promo. If you decide to deposit they offer a 100% deposit bonus and will extend your time to earn the bonus as long as you email and ask them. They customer support is top notch and I feel comfortable with a small bankroll there.
Victiv Fantasy Golf
A look at playing fantasy golf at Victiv.com
Date Published: 01/27/2015
Playing fantasy golf at Victiv in the one week format explained.