The Masters – Power Plays and Longshot Odds Players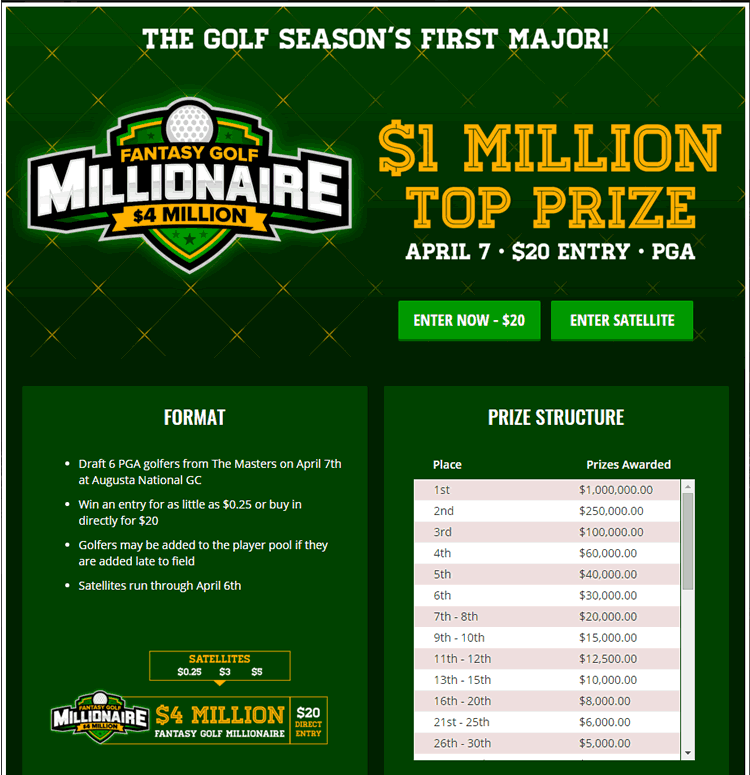 Hello fantasy golf enthusiasts!
The Masters is just around the corner. It is the biggest weekly fantasy golf tournament of the year. It leads the way for DraftKings "Fantasy Golf Millionaire" series where first place wins a $1 million prize. It's the largest DFS Golf week that you will find anywhere.
I've decided to publish my Masters content over on the larger website, DFS101 because more eyes need to see it.
Check out the link where I will be updating links, info and details as they become available. Even with the turmoil in the DFS market of late I'm excited for this years Masters contests at DraftKings.
I hope to see you on the leaderboards on April 7th!
Lineups will lock early on April 7th so be sure and have them set before you go to bed on April 6th.
Masters Links and Info