New PGA Tour Qualifiers 2015
PGA Tour Qualifiers
After a few glorious weeks of golf, including the Fedex Cup playoffs and of course the Ryder Cup, you might be forgiven for thinking that the fantasy golfing year will now go into wind down. However, you'd be wrong as Thursday of next week sees the start of the new PGA Tour season, with the Frys.com Open from California teeing off. A new tour season sees new names entering the fold, some of these players being somewhat unknown, others will be returning to the tour.
New PGA Tour Golfers for 2015 Season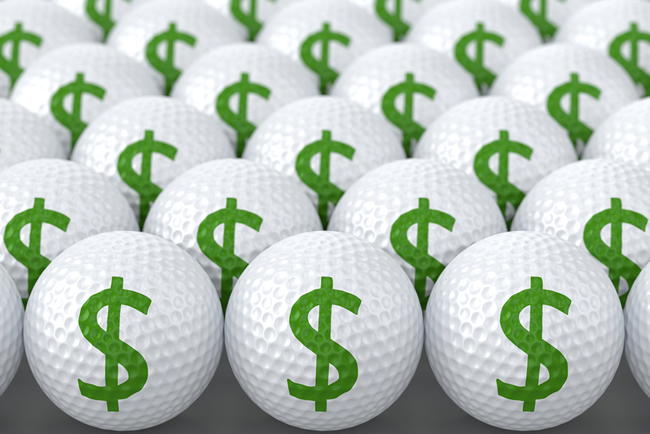 Fifty players recently secured their tour cards for the year at the recent Web.com tour finals and here we'll take a look at the eight players who headed the list and will look to make an impact in 2014/15. These players will be sure to be a big feature of the tour this year, and knowing what to expect from them could give you a head start for the coming tour season.
Adam Hadwin – This 27 year old finished number one on the web.com tour, with two wins, a second place and six other top ten finishes in just twenty one events. Hadwin has a solid all round game, finishing between 30th and 70th in the stats in each of the driving distance, driving accuracy, greens in regulation and scrambling categories.
Derek Fathauer – Fathauer is making a return to the tour at the age of 28. His record on the main tour is not too impressive, with just one top twenty five finish in twenty eight appearances. However with ten top ten finishes this year on the secondary tour in twenty three events including a win and a runner up spot, this is a player with renewed confidence.
Carlos Ortiz – Ortiz started off the season on the Web.com tour in amazing fashion, winning in both March and April and led the way for much of the season. The middle of the season was disappointing with a series of missed cuts and average finishes, although another win in August from seemingly nowhere secured his PGA tour card under the three-win rule. This 23 year old could be very unpredictable this year!
Bud Cauley – Cauley played on the PGA tour finishing 143rd in the Fedex Cup standings. This meant he had to play in the web.com tour playoffs to secure another year on the PGA tour. He managed to win one of the three events he played in, which was more than enough for another stint. In 2012, Cauley finished 38th in the Fedex Cup, so is a player who knows how to get it done.
Justin Thomas – At 21 years old, Thomas is the youngest rookie on the PGA tour this year. This is a player with distance on his side, finishing 5th on the web.com in driving distance. In twenty one events this year he managed a win and a second place, as well as five other top ten finishes. Thomas should be great to watch in 2014/15.
Colt Knost – Knost wasn't particularly having a great season but then started playing great golf when it really mattered. The final four events of the season saw him finish 4th, 2nd, 8th and 14th which not only earned his card for 2014/15 but will also see him enter the season full of confidence. Knost might be one to pick in the early weeks of the season.
John Peterson – Peterson is another player who entered the web.com finals after a season on the PGA tour, finishing 179th in the Fedex Cup standings. A second place in his second event in the finals secured his card for another season, although might be one to watch before considering picking him for your roster.
Andrew Putnam – Putnam, 25, will be a rookie on the PGA tour this season, after an impressive season on the web.com tour. A win and a second place in his twenty two starts were more than enough for him to secure his card, Putnam having a solid all round game.
Yes – real money fantasy golf is legal and DraftKings is trusted and reputable (
source
). You can play for as little as $0.25 in the weekly quarter arcade contest! I'll be playing there myself as Spry13. I hope to see you on the leaderboards!