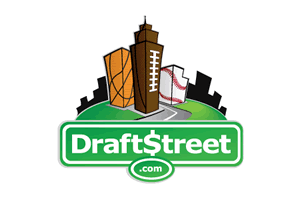 DraftStreet fantasy golf is my second favorite fantasy golf site. I admit I am more partial to DraftKings. That doesn't stop me from playing each and every week at DraftStreet as well. I play fantasy golf at DraftStreet because they offer something different than a salary cap league. They offer pick'em fantasy golf leagues, which you can not get at the other fantasy sites.
*DraftStreet bought out by DraftKings July, 2014 – No more fantasy golf at DraftStreet
. I will leave this review for posterity and historical record of the fantasy site, DraftStreet.
Give it a try: www.DraftStreet.com – Sign up and make a deposit. They will match your 1st deposit up to $200. Use my promo code FREAK when registering to lock in your bonus.
This review will cover playing fantasy golf at DraftStreet. I will cover the scoring, link to the rules and cover the differences between playing fantasy golf at DraftStree vs DraftKings.
Compare DraftStreet and DraftKings
Go over how to join a contest and pick a team
List an idea of the types of PGA leagues available each week
My honest thoughts on playing Draft Street fantasy golf
Fantasy Golf at DraftStreet – The Basic Overview
I play fantasy golf at DraftStreet because I like the pickem contests. I play under the name FREAK on DraftStreet and you can find me in the lower buy-in pick'em games. I also jump into one of the salary cap games as well because… well because why not. It's still fun and gives me a chance to try a different strategy and scoring system. I'll cover that below.
Joining a contest and picking a team
Once you have created your account at DraftStreet you can see all of the games listed in the lobby by default. Click on "PGA" tab at the top to list the contests. They are usually listed by Monday afternoon. Contests lock on Thursday mornings, just before the 1st golfer is scheduled to tee off.
Double click on any fantasy contest that interests you to learn more. An informational box will open with full details available about the contest. If you want to join, click the join now button and you can then draft your team now, or later. I start out playing in the $2 pickem league.
Pick'em Fantasy Golf Leagues – I start out with the $2 Pick'em contest that has at least $1k guaranteed and 550 entrants. On the bigger weeks of PGA the prize pool is increased up to $3-4k and the number of entrants is also increased. How they work is that you have to draft six golfers from a set of six tiers. The 1st tier consists of the 3 top of the class golfers, you choose 1. Tier 2 consists of 4 top tier golfers, you choose 1. This continues down through tier 6 with a choice between 6 golfers. You pick the golfer you think will do the best from each tier to build your team.
I play pick em leagues at DS because DraftKings does not offer them.
DraftStreet Fantasy Golf Scoring and Rules
Of course always check the latest rules and scoring from the sites themselves (here), but this is my recap.
POINTS SCORING (per hole)
ALBA 4.5 pts
EAG 2 pts
BRD 1 pt
PAR 0.2 pts
BGY -0.6 pts
2BGY+ -1.6 pts
PLACE
1st 8 pts
2nd 5 pts
3rd 4 pts
4th-10th 3 pts
11th-25th 2 pts
26th-50th 1 pt
ROUND BONUSES
Note :
1. Ties will not effect "PLACE" bonus. For example, if three players tie for 2nd they will all receive the 5 point bonus for 2nd place.
2. Playoff holes will not count towards scoring but can impact the place a golfer finishes.
3. Golfers who withdraw or are disqualified in the middle of a round will receive 0 fantasy points for that round.
4. If multiple golfers tie for low round of the day, full bonus points will be awarded to all of them.
Points scored at DraftStreet for your team are significantly less overall than points scored at DraftKings. Also, you are punished for double bogeys and bogeys at DraftStreet compared to DraftKings. You lose 1.6 points for a double bogey on DraftStreet while only getting 2 points for an Eagle and 1 point for a birdie. Compare to DraftKings where you lose 1 point for a double bogey or worse but get 8 points for an Eagle and 3 points for a birdie. Fantasy golf at DraftKings is quite different than fantasy golf at DraftStreet when it comes to the type of golfer you want.
My specific DraftStreet Fantasy Golf strategy is that you need to get players who are steady shooters. Making par's all day with the random birdie and very few bogeys. On DraftKings you would much rather have a guy shoot 9 bogeys and 9 birdies to be even at the end of the round. Where as on DraftStreet 9 birdies and 9 bogeys would crush your points. You would much prefer to have a golfer shoot straight par all 18 holes.
Drafting Your PGA Team
Depending on which contest you join will determine how drafting your team works. It is not quite as graphically pleasing as DraftKings however it is smooth, easy and clear on how things work.
Your job is to draft six golfers and stay under salary cap. At DraftStreet you have $100,000 to spend and the top tier golfer is a bit over the $20,000 price point. Cheap seats come in at $10,000.
You easily add and remove your golfers as you go. You can also edit your team later quickly and easily. DraftStreet is made for playing the same lineup in multiple contests and managing it is a breeze. Just visit the My DraftStreet tab and you can see all your contests fast and easy.
DraftStreet Fantasy Golf Recap
I trust DraftStreet with my money. They are one of the largest three daily fantasy sports sites online and they offer something unique and different than DraftKings. The competition is solid so bring your "A" game when you come to play. It's fun, entertaining and when you win you will get paid.