DraftKings is where I got hooked on playing fantasy golf. I first played in one of their PGA leagues on a whim. I play fantasy football there and saw their PGA contests listed. I bought into a few of the cheaper ones and ended up cashing. I finished 36th out of 1721 players and 9th out of 443 in two of the events I entered that week for some quick easy money.
I love it, and I hate it. You will too. It is that much fun. I've been playing every week since I first played. Weekly style fantasy golf is the most enjoyable fantasy league I play. And I'm a pretty big fantasy football freak, too. Fantasy golf is that good.
Give it a try. www.DraftKings.com – Sign up, make a deposit and join me this week.
This review will focus on playing fantasy golf at DraftKings.
Updated 5/2/2016
You Will Find:
DraftKings vs DraftDay / Draftpot (no FanDuel Golf)
Go over how to pick a team
List out the types of contests you can find week to week
My honest thoughts on playing DraftKings fantasy golf
Fantasy Golf Nuts & Bolts – How To Start Playing on DraftKings
Register Your Account -DraftKings is my favorite fantasy golf site and it's where I (Spry13) play.
Create your account at DraftKings.
The minimum deposit is $20.
You can sign up and play in some free contests before depositing anything, so I recommend you at least do that. If you deposit later they will give you a free entry into one of the big field $3 entry GPP's (guaranteed prize pool contests) where you can put your first line up in risk free.
Credit cards easily accepted. (ok enough, lets see how it works)
DraftKings Fantasy Golf Scoring Rules
Here are the official rules from DK themselves.

Fantasy Golf Site
DraftKings
DraftDay
Compare Fantasy Golf Sites
Review
DraftKings Golf Review
DraftDay Golf Review (in process)
New Player Deposit Bonus
Free Ticket With Deposit
100% Match to $200
Claim Bonus Now
Salary Cap Leagues
PickEm Leagues
Per Hole Scoring:
Double Eagle: + 20
Double Eagle (DBL EAG): +20 PTs
Eagle (EAG): +8 PTs
Birdie (BIR): +3 PTs
Par (PAR): +0.5 PTs
Bogey (BOG): -0.5 PTs
Double Bogey (DBL BOG): -1 PT
Worse than Double Bogey (WORSE DBL BOG): -1 PT

ALBA 30 pts
EAG 12 pts
BRD 4 pt
PAR 0.5 pts
BGY 0
2BGY+ 0

Tournament Finish Scoring:
1st: 30 PTs
2nd: 20 PTs
3rd: 18 PTs
4th: 16 PTs
5th: 14 PTs
6th: 12 PTs
7th: 10 PTs
8th: 9 PTs
9th: 8 PTs
10th: 7 PTs
11th–15th: 6 PTs
16th–20th: 5 PTs
21st–25th: 4 PTs
26th–30th: 3 PTs
31st–40th: 2 PTs
41st-50th: 1 PTs

1st: 30 pts
2nd: 25 pts
3rd: 20 pts
4th: 15 pts
5th: 14 pts
6th: 13 pts
7th: 12 pts
8th: 11 pts
9th: 10 pts
10-15th: 8 pts
16-25th: 6pts
26th-40th: 4pts
40-60th: 2 pts
Bonus Scoring:
Streak of 3 Birdies + (MAX 1 Per Round) +3 PTs
Bogey Free Round: +3 PTs
All 4 Rounds Under 70: +5 PTs
Hole in One: +10 PTs

Bogey Free Round: 6 pts
Par or Better All 4 Rounds: 10 pts All 4 rounds in the 60's: 25 pts

Real Money Leagues
$0.25 - $1090 buy-in's for tourneys.
$2.00 "Chipshot" with ~$4,000 prize pool
$5.00 "Par 5" with $1500 prize pool
$27 "Fairway" with $12,500 prize pool
$1-$55 one line-up entry only events
Double up leagues
Triple up leagues
Winner take all leagues
Satellites
Qualifiers
$100,000 1st place prize during PGA majors.

$2.2-$1000 tournaments
$2-$200 Pick Em leagues
$2 pickem with $1000 prize pool
$109 entry with $10k prize pool and 100 slots
$100k tourneys during majors.

Free PGA Leagues
One free tourney each week.
PGA Weekly Freeroll - Usually awards entries into upcoming leagues.

Freerolls for small $ prizes weekly.
Major PGA Leagues
Masters - $1 Million - $20 entry & $1m to 1st place

Varies
I'll recap:
Per Hole Scoring
Double Eagle (DBL EAG): +20 PTs
Eagle (EAG): +8 PTs
Birdie (BIR): +3 PTs
Par (PAR): +0.5 PTs
Bogey (BOG): -0.5 PTs
Double Bogey (DBL BOG): -1 PT
Worse than Double Bogey (WORSE DBL BOG): -1 PT
Tournament Finish Scoring
1st: 30 PTs
2nd: 20 PTs
3rd: 18 PTs
4th: 16 PTs
5th: 14 PTs
6th: 12 PTs
7th: 10 PTs
8th: 9 PTs
9th: 8 PTs
10th: 7 PTs
11th–15th: 6 PTs
16th–20th: 5 PTs
21st–25th: 4 PTs
26th–30th: 3 PTs
31st–40th: 2 PTs
41st-50th: 1 PTs
Streaks and Bonuses
Streak of 3 Birdies of Better (MAX 1 Per Round) (3+ BIR STRK): +3 PTs
Bogey Free Round (BOG FREE RD): +3 PTs
All 4 Rounds Under 70 Strokes (ALL 4 RDS UND 70): +5 PTs
Hole in One (HOLE IN ONE): +10 PTs
I will get into strategies later, but as you can quickly see that you want golfers who make a lot of birdies and eagles, even if they mix in some bogeys and doubles.
You would prefer someone to make birdie, bogey, birdey, bogey, birdey, bogey for an even score than someone who shoots par, par par. Anyway, more of that later.
Join A Fantasy Golf League – Choose A Contest
By Monday afternoon there fantasy PGA contests listed for entry. I use a reserve seat function in the single entry tournaments that I want to play right away. There are a limited amount of seats and I want one. I do this for many of the tournaments I plan on playing. Here is an example list of contests running on any given week. Keep in mind that during the big PGA tournaments there are bigger prize pools and contest sizes running.
Examples of DraftKings Weekly Fantasy Golf Contests
$0.00 – PGA Freeroll
$0.25 – PGA Quarter Arcade
$1 – PGA Divot
$3 – PGA Chipshot
$5 – PGA Par 5
$5 – PGA Caddie
$12 – PGA Albatross
$27 – PGA Fairway
$109 – PGA Long Drive
$200 – PGA Scramble
See this weeks List of Current PGA Leagues here. You can play in real money pga leagues starting at a quarter. I will be in the cheap games with you every week playing as Spry13. There are a handful of $1, $2, $5, $12, $27, $55, $109, $200 tournaments running each and every week.
On the big PGA weeks you can compete for hundreds of thousands of dollars. Just keep an eye on the latest fantasy golf promotions for details on upcoming possibilities.
PGA Chip Shot – Huge contest in terms of numbers of entries. A $2 entry fee and usually between $4,000+ guaranteed each week make this a no-brainer tournament to play. This event gets a few thousand entries weekly and for only a $2 buy-in with 1st place paying $500+ you can see why. If you want to try it out I recommend joining this contest this week. It is fun and low risk.
Drafting Your 6 Man Team – Pick Six PGA Golfers
The games are salary cap based. You you have to draft 6 golfers with a budget of $50,000. A top tier golfer is usually $10,000+ of your budget. The cheapest golfer is usually around $4,500+ Most of the mid-tier picks fall between $6,500 to $9000.
The how to draft your team is so user friendly that we do not have to even explain it. Click on the obvious buttons and add and remove players from your line-up.
Some useful features that I like are just how damn smooth everything is.
You can see easily how much per player you have left to spend.
Easily scroll through players and add them to your line-up to see how it looks.
Remove players just as easily.
View latest info on players – see avg scores, cuts made and basic stats
Edit line-up's simply across multiple contests.
Option to create line-ups and then enter the line-up into the contest instead of the other way around.
When you are done the steps are equally as clear, click submit / confirm and you are in!
Edit your team up until the 1st golfer tee's off.
Once the team is entered they offer more contests that you can enter the same team in. It is quick, easy and I love it.
Another cool option that I have started using is simply building a line-up first. Click on My Lineups tab and then create a new line-up. You can build your team there, save it and enter it into any contest you want. Build as many line-up's as you want and enter them into the cash games of your choosing.
The contests and line-ups lock EARLY Thursday mornings whenever the 1st golfer tee's off. After that you can not change your team. Set your teams by Wednesday night before you go to bed to make sure you do not fire a blank or leave a line-up unfinished.
Managing Your Line-Up – Edits And Swaps
The "My Lineups" tab on DraftKings is my best friend. It can be yours too. Click on it and it displays your current line ups next to one another. It makes managing them simple smooth and easy. Just click the 'edit' button and you can manage the line-up as much as you want. It gives you the option to save the changes in all of the contests that the line-up is used in. It is super easy and smooth to use.
I usually visit my Lineups tab again and take a quick look at my scores with a birds eye overview.
From there you can click on the 'entries' tab to see which contests and how you are doing in those contests.
From there you can then click on the individual contest to see how you are doing and watch your team rise or fall on the leaderboard AND watch your players score or lose points hole after hole. It looks like this:
In Game Experience – Playing Fantasy Golf at DraftKings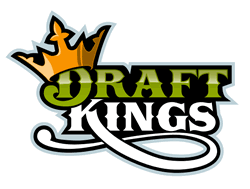 Weekly fantasy golf takes 4 days, covering four rounds of a PGA event. They begin Thursday morning and end on Sunday (weather permitting). Once your line-ups are set and the leagues have begun the 'sweat' part comes into it.
On the left you can see your overall rank on the leaderboard and on the main screen you can see a recap of your golfers and what they are currently doing. One feature that gives the site that awesome feel is that while you are watching this page, points will flash next to each golfers score as they gain or lose points. You like to see those green + points appear as the contest rolls on.
You can also click on the 'My Contests' tab to see an overview of your contests and your current place. Click on one to go to the page and see your spot on the leaderboard and your team. Smooth and easy.
Fantasy Golf at Draft Kings – Final Thoughts and Recap
DraftKings Positives
Best user interface
Best in-game experience
Best variety of PGA tournaments
Excellent promotions and major fantasy golf contests
Legit, Licensed, Legal U.S.A based company.
DraftKings Misses
No Pick'Em Games (see DraftStreet)
Bonus expires in 4 months
DraftKings
is where I began playing fantasy golf. The kicker is that I did not even watch golf on TV or play golf before starting my love/hate relationship with weekly fantasy golf. I played a few fantasy PGA contests for a few dollars. I won. I played again, I won more. I played again and I lost. I've been winning and losing every week since.
More Great Reads
DraftKings Fantasy Golf Review
A review of DraftKings from a fantasy golf player.
DraftKings Fantasy Golf Review
My honest review of DraftKings fantasy golf leagues.